All leather sold in whole pieces is in different size, shape and thickness.
Online leather prices and sizes are estimations. Customer service will inform you of the exact size and price after you order.
If you want to split the leather, you should note the thickness and whether you want to keep the bottom piece of the split. Add the splitting fee to your cart.
Conditions to split leather:
1) by splitting the hides we don't offer returns or exchanges
2) split leather has a +/-0.2mm tolerance
3) If request to split leather under 1.0mm, there's a chance of damage
If you are unable to accept these conditions, please do not request leather splitting. Sorry for any inconvenience.
◆COLOR:Mocha,Dyed
◆PART:D/BUTT,Selling As Whole Piece
◆THICKNESS:About 3.5/3.8mm
◆SIZE:About 20~25 sq. ft.
◆USAGE:Imported from Italy, these strong leathers come with great flexibility and body. The surface and flesh side have been finished nicely with a few blemishes. These beautiful leathers are suitable for belts, motorcycle bags, saddle bags and other accessories.
Please note before purchasing:
The final price of each piece of leather depends on the size and shape. The pictures are just for reference and do not reflect the exact product.
Leather is a natural product, and it usually comes with some imperfections so is not considered a returnable product.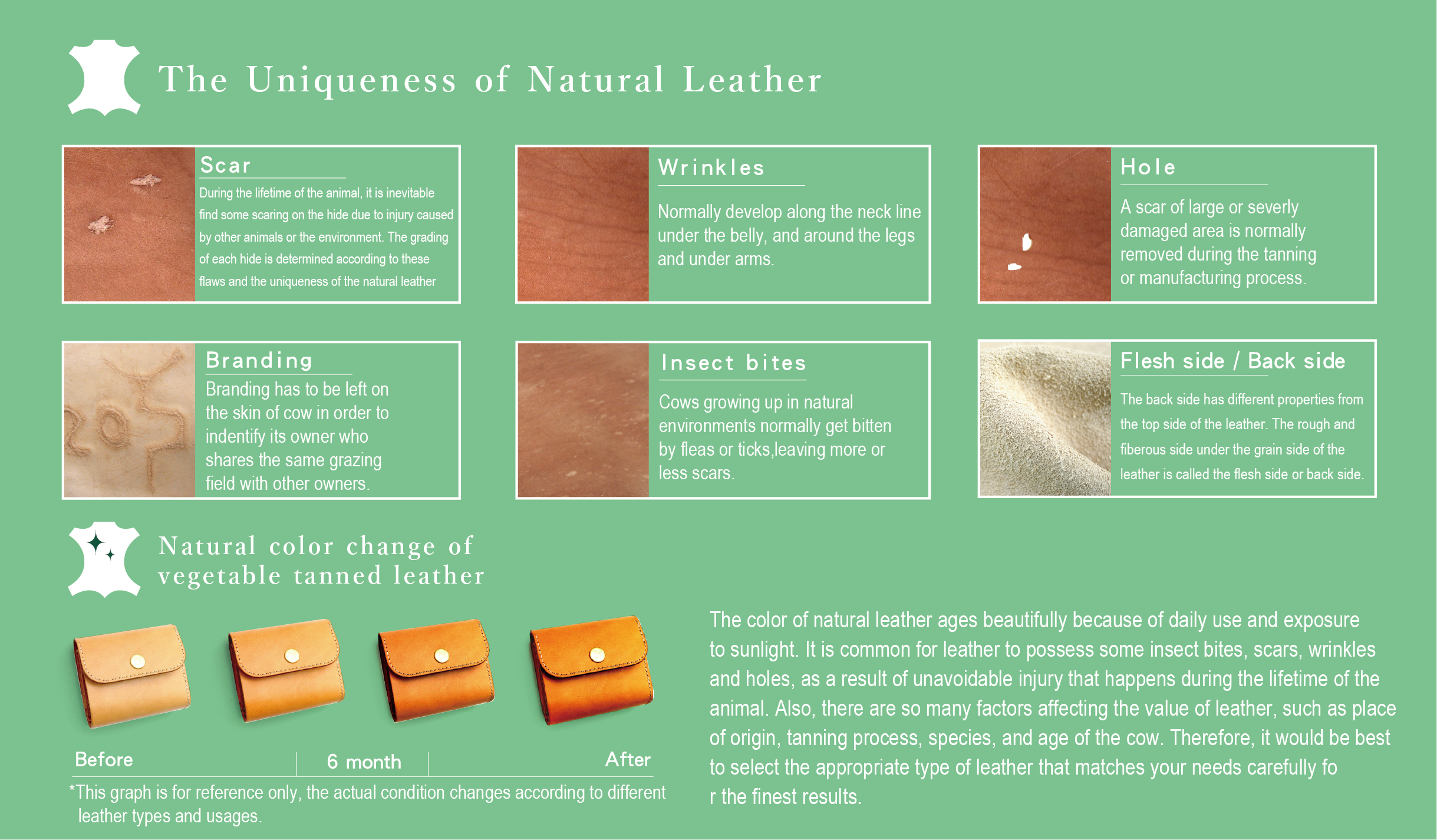 Milos Veg-tanned Mocha D/B 3.5/3.8mm

※We have the right to refuse any order.
※Delivery packaging are decided by our store standard. Delivery time are set according to the shipping method of the chosen delivery service.
Products return and exchange policy:
We pay really close attention to the quality of our products but If the products still have any defect please contact us within 7 days.
Shipping hour: Monday to Friday, we need 2 to 7 days to prepare your order except for large and special order.
Shipping fee rules for Taiwan:
Category A : Except for leather, for every purchase amount exceeding 5000NT dollars we give a free delivery package.
Category B : For leather, for every purchase amount exceeding 5000NT dollars we give a free delivery package.
•Products category A and B can't be mixed together, leather can only be send independently.
•Foreign shipping and customized product are not included in those rules.
Please be aware of ATM scam!!!